How do you apply and fit halo extensions?
How do you apply and fit halo extensions?
Updated by Atul Shastry
1. BRUSH YOUR HAIR
When you brush your hair extensions, make sure that you are using a detangling brush, like a wet brush to keep them fresh and not matted. If your extensions are very messy, gently detangle your hair extensions with The Untangled® Pin Tail Comb prior to using the detangling brush.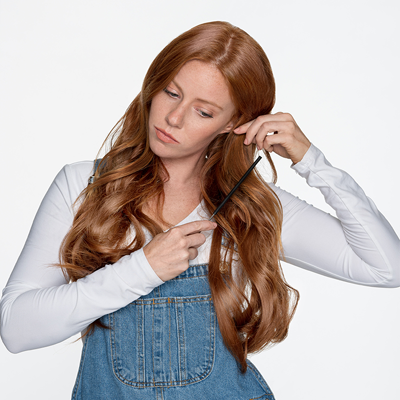 2. SECTION OFF YOUR HAIR 
Use our Untangled® Pin Tail Comb to section off the top layer (crown) of your hair and tie it into a bun at the top of your head. Leave out the front sections of hair that frame your face to ensure a natural blend.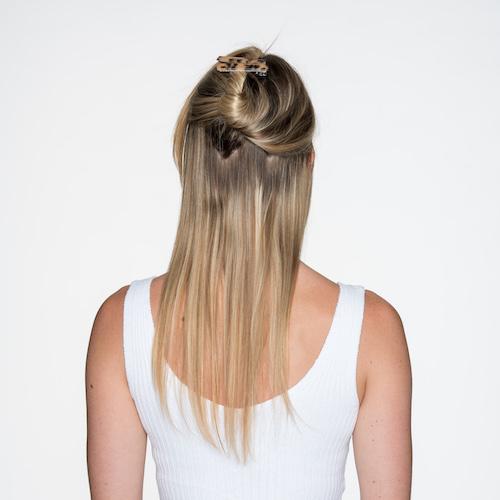 3. APPLY YOUR HALO
Apply the halo extension by placing the wire on the crown of your hair. Position your halo over your bun where you parted your hair. Like a headband, it should sit comfortably and securely above your ears.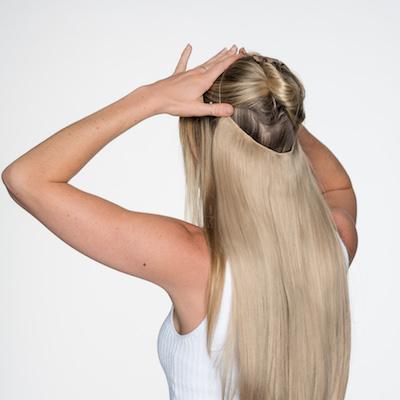 Watch this video to see how to adjust the halo wire: https://www.youtube.com/watch?v=6gBkV9NBPgU
4. BLEND AND STYLE YOUR HALO FOR A NATURAL LOOK
Let down your bun/sectioned off hair and use the Pin Tail Comb to pull sections of the natural hair out from underneath the wire to ensure that the halo wire is fully covered. Brush through your hair carefully to smooth everything out. Style your extensions together with your hair for a natural look.